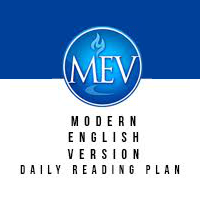 2 Samuel 9–11
1 David said, "Is there still anyone left from the house of Saul to whom I may show kindness on behalf of Jonathan?"
2 Now there was a servant from the house of Saul whose name was Ziba. So they summoned him to David. The king said to him, "Are you Ziba?"
He replied, "I am your servant."
3 The king said, "Is there no one else from the house of Saul to whom I may show the kindness of God?"
Ziba responded to the king, "There is still a son of Jonathan who is crippled in both feet."
4 The king said to him, "Where is he?"
Ziba told the king, "He is at the house of Makir the son of Ammiel at Lo Debar."
5 So King David sent for and brought him from the house of Makir the son of Ammiel, from Lo Debar.
6 Mephibosheth the son of Jonathan the son of Saul came to David and fell upon his face and bowed down. Then David said, "Mephibosheth," and he responded, "I am your servant."
7 David said to him, "Do not be afraid, for I will certainly show you kindness on account of Jonathan, your father. I will return to you every field of Saul, your father, and you will eat at my table perpetually."
8 He bowed low and said, "What is your servant that you should be concerned for a dead dog like me?"
9 The king summoned Ziba the servant of Saul, and he said to him, "All that belonged to Saul and to all his house, I have given to the son of your master. 10 You will work the ground for him—you, your sons, and your servants. You will bring in the produce so that the son of your master will have food to eat; but Mephibosheth, the son of your master, will always eat at my table." Now Ziba had fifteen sons and twenty servants.
11 Ziba said to the king, "Everything that my lord the king has commanded his servant, your servant will do." So Mephibosheth ate at the table of David like one of the sons of the king.
12 Now Mephibosheth had a young son whose name was Mika, and all who dwelled in the house of Ziba were servants to Mephibosheth. 13 So Mephibosheth lived in Jerusalem, because he ate continually at the table of the king. Now he was lame in both of his feet.
Chapter 10
1 After this, the king of the Ammonites died, and Hanun his son reigned in his stead. 2 David said, "I will show kindness to Hanun the son of Nahash, as his father showed kindness to me." So David sent a message by way of his servants to comfort him concerning his father, and the servants of David went to the land of the Ammonites.
3 But the Ammonite officials said to Hanun, their lord, "Has David honored your father in your eyes by sending comforters to you? Was it not in an effort to search out the city, to scout it in order to overthrow it, that he sent his servants to you?" 4 So Hanun seized the servants of David, shaved half of the beard of each, cut their robes in half so that they were exposed, and sent them away.
5 When they reported what had happened to David, he sent messengers to meet them, because the men were severely ashamed. The king instructed them, "Remain at Jericho until your beards have regrown, then return."
6 When the Ammonites saw that they had become odious to David, the Ammonites sent and hired the Arameans of Beth Rehob and the Arameans of Zobah, twenty thousand foot soldiers, and from the king of Maakah, one thousand men, and from Tob, twelve thousand men.
7 When David heard of it, he sent Joab and all the army with the warriors. 8 The Ammonites came out and drew up in battle formation at the entrance of the gate. But the Arameans of Zobah, Rehob, Tob, and Maakah were by themselves in the open field.
9 When Joab saw that the battlefronts were both before and behind him, he selected some from the best men in Israel and lined them up opposite Aram. 10 The remainder of the people he placed under the charge of Abishai his brother, and lined them up opposite the Ammonites. 11 Then he said, "If Aram starts to prevail over me, you shall help me, but if the Ammonites begin to prevail over you, then I will come to help you. 12 Be strong and let us fight with resolve for the sake of our people and the cities of our God. May the Lord do what seems good to Him."
13 Joab advanced the people that were with him to fight against Aram, and they retreated from before him. 14 When the Ammonites realized that Aram had fled, they retreated from before Abishai and entered the city. Then Joab turned away from fighting against the Ammonites, and he came to Jerusalem.
15 When Aram saw that they had been defeated by Israel, they assembled together. 16 Hadadezer sent for and summoned the Arameans who were beyond the River, and they came to Helam. Shobak the commander of the army of Hadadezer led them.
17 When David was informed of this, he assembled all of Israel. They crossed over the Jordan and came to Helam. Aram was drawn up in formation opposite David, and they fought against him. 18 Aram retreated before Israel. David killed seven hundred charioteers, forty thousand horsemen from Aram, and wounded Shobak the commander of the army so that he died there. 19 When all of the kings who were subject to Hadadezer realized that they were being defeated by Israel, they made peace with Israel and became subject to them.
From then on, Aram was fearful of further helping the Ammonites.
Chapter 11
1 In the spring of the year, the time when the kings go out to battle, David sent out Joab and his officers, all of Israel with him. They brought to ruin the Ammonites and besieged Rabbah, but David remained in Jerusalem.
2 One evening when David arose from his bed and was walking on the roof of the king's house, from the roof he saw a woman bathing; and the woman was very beautiful. 3 So, David sent someone to inquire about the woman. And it was asked, "Is this not Bathsheba the daughter of Eliam, the wife of Uriah the Hittite?" 4 So David sent messengers, and took her; and she came to him, and he lay with her. When she had purified herself from her uncleanness, she returned to her house. 5 The woman conceived. So she sent a message and reported to David, "I am pregnant."
6 Then David sent an order to Joab, "Send Uriah the Hittite to me." So, Joab sent Uriah to David. 7 When Uriah came to him, David asked about the welfare of Joab, the people, and the fighting. 8 Then David said to Uriah, "Go down to your house. Wash your feet." So Uriah left the house of the king, and a gift from the king followed him. 9 But Uriah slept at the entrance of the house of the king with all of the servants of his lord; he did not go down to his house.
10 When they reported to David, saying, "Uriah did not go down to his house," David said to Uriah, "Have you not come from a journey? Why did you not go down to your house?"
11 Uriah responded to David, "The ark, Israel, and Judah dwell in makeshift shelters. My lord Joab and the officers of my lord are camping in the open field. But I may enter my house to eat, to drink, and to sleep with my wife? As you live and as your soul lives, I will not do this thing!"
12 So David said to Uriah, "Remain here another day, and I will send you back tomorrow." Uriah remained in Jerusalem that day and the following day. 13 Now David invited him to eat in his presence, and he drank until he got Uriah drunk. In the evening, he went to lie down in his lodging with the servants of his lord, but he did not go down to his house.
14 That morning, David wrote a message to Joab and sent it by way of Uriah. 15 He wrote in the message, "Send Uriah to the front of the line where the fighting is heaviest then withdraw from him, so that he may be struck down and die."
16 So as Joab was besieging the city, he stationed Uriah in a place where he knew fierce men were. 17 When the men of the city came out, they fought with Joab, and some people among those who served David fell; Uriah the Hittite died among them.
18 Joab sent word to inform David of all of the events of the battle. 19 He instructed the messenger, "When you finish telling the king all the details of the battle, 20 if his anger rises and he says to you, 'Why did you approach so near to the city? Did you not know that they might shoot from the city wall? 21 Who killed Abimelek the son of Jerub-Besheth? Did not a woman throw an upper millstone on him from the city wall so that he died at Thebez? Why did you approach so near to the city wall?' You shall then say, 'Additionally your servant Uriah the Hittite is dead.'"
22 So the messenger departed and came to report to David everything that Joab had sent with him. 23 The messenger reported to David, "The men prevailed over us when they came out against us in the open field, but we drove them back to the entrance of the gate. 24 Then the archers shot at your servants from upon the city wall, and some of those who serve the king are dead. Even your servant Uriah the Hittite died."
25 So David replied to the messenger, "Thus you shall report to Joab, 'Do not allow this thing to dismay you, for the sword devours one as well as another. Sustain your attack against the city and bring it to ruin.' Encourage him with this reply."
26 When the wife of Uriah heard that her husband was dead, she mourned for her husband. 27 When the time of mourning was concluded, David sent for her and brought her to his house. She became his wife and bore him a son. But the thing that David had done was displeasing to the Lord.
Luke 15:11–32
11 Then He said, "A man had two sons. 12 The younger of them said to his father, 'Father, give me the share of the property that falls to me.' So he divided his estate between them.
13 "Not many days later, the younger son gathered everything together, and journeyed to a distant country, and there squandered his possessions in prodigal living. 14 When he had spent everything, there came a severe famine in that country, and he began to be in want. 15 So he went and hired himself to a citizen of that county, who sent him into his fields to feed swine. 16 He would gladly have filled his stomach with the husks that the swine were eating, but no one gave him any.
17 "When he came to himself, he said, 'How many of my father's hired servants have an abundance of bread, and here I am perishing with hunger! 18 I will arise and go to my father, and I will say to him, "Father, I have sinned against heaven and before you. 19 I am no longer worthy to be called your son. Make me like one of your hired servants."' 20 So he arose and came to his father.
"But while he was yet far away, his father saw him and was moved with compassion, and ran and embraced his neck and kissed him.
21 "The son said to him, 'Father, I have sinned against heaven and before you. I am no longer worthy to be called your son.'
22 "But the father said to his servants, 'Bring out the best robe and put it on him. And put a ring on his hand and shoes on his feet. 23 Bring here the fattened calf and kill it, and let us eat and be merry. 24 For this son of mine was dead, and is alive again; he was lost, and is found.' So they began to be merry.
25 "Now his older son was in the field. As he came and drew near the house, he heard music and dancing. 26 So he called one of the servants and asked what this meant. 27 He said to him, 'Your brother has come, and your father has killed the fattened calf, because he has received him safe and sound.'
28 "He was angry and would not go in. Therefore his father came out and entreated him. 29 But he answered his father, 'Look! These many years have I served you. Nor have I ever transgressed your commands, yet never have you given me a goat, so that I might be merry with my friends. 30 But when this son of yours came, who has devoured your living with harlots, you killed the fattened calf for him.'
31 "He said to him, 'Son, you are always with me, and all that I have is yours. 32 But it was fitting to be merry and be glad, for this brother of yours was dead and is alive again; he was lost and is found.'"