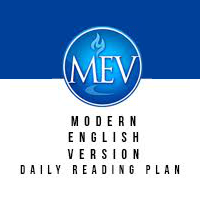 2 Samuel 6–8
1 Again David gathered all of the chosen men in Israel, thirty thousand. 2 David and all of the people who were with him arose and went from Baalah of Judah to bring up the ark of God, so named for the name of the Lord of Hosts who sits enthroned among the cherubim that are upon it. 3 They loaded the ark of God on a new cart and brought it from the house of Abinadab, which was on the hill. Uzzah and Ahio the sons of Abinadab were driving the new cart. 4 They brought it with the ark of God from the house of Abinadab on the hill, and Ahio was walking in front of the ark. 5 Meanwhile, David and the entire house of Israel were celebrating before the Lord with all sorts of instruments made of fir wood, on harps, on stringed instruments, on tambourines, on sistrums, and on cymbals.
6 When they came to the threshing floor of Nakon, Uzzah reached out and took hold of the ark of God, because the oxen had stumbled. 7 The Lord became angry against Uzzah, and God struck him down on the spot for his irreverence. He died there beside the ark of God.
8 David became angry because of the outburst of the Lord against Uzzah; that place is called Perez Uzzah to this day.
9 David feared the Lord that day, and he thought, "How can the ark of the Lord come to me?" 10 So David did not allow the ark of the Lord to be brought to him in the City of David. Instead, David redirected it to the house of Obed-Edom the Gittite. 11 The ark of the Lord remained at the house of Obed-Edom the Gittite for three months, and the Lord blessed Obed-Edom and his entire household.
12 When it was reported to King David, "The Lord has blessed Obed-Edom and everything that belongs to him, for the sake of the ark of God," David went and brought up the ark of God from the house of Obed-Edom to the City of David with rejoicing. 13 When those who were carrying the ark of the Lord had taken six steps, David would sacrifice an ox and a fattened steer. 14 David danced before the Lord with all of his might, and he wore a linen ephod. 15 So David and the whole house of Israel escorted the ark of the Lord with shouting and the sound of the horn.
16 When the ark of the Lord entered the City of David, Michal the daughter of Saul looked down from the window, and upon seeing King David leaping and dancing before the Lord, she thought contemptuously of him in her mind.
17 They brought the ark of the Lord and set it in its place inside the tent that David had erected for it. Then David offered burnt offerings and peace offerings before the Lord. 18 When David had finished offering the burnt offerings and peace offerings, he blessed the people before the Lord of Hosts. 19 He distributed to all of the people, the entire multitude of Israel, both men and women, one bread cake, one date cake, and one raisin cake to each one. Then all of the people left, each to his house.
20 David returned to bless his household, but Michal the daughter of Saul came out to meet him. She said, "How the king of Israel has dignified himself today, exposing himself this day in the sight of his servant's slave girls like one of the rabble might shamelessly expose himself."
21 Then David responded to Michal, "It was before the Lord, who chose me over your father and over everyone in his household, to appoint me ruler over the people of the Lord, over Israel. I was celebrating before the Lord. 22 I will humble myself even more than this and be abased in my own eyes. But by the maidservants, of whom you have spoken, I will be held in honor."
23 Michal the daughter of Saul had no children to the day of her death.
Chapter 7
1 Now when the king settled into his house and the Lord had given him rest from all of his enemies on all sides, 2 the king said to Nathan the prophet, "I am dwelling in a cedar house, but the ark of God is sitting in a tent."
3 Nathan said to the king, "Go, do all that is in your heart because the Lord is with you."
4 That night the word of the Lord came to Nathan:
5 Go and say to My servant David: Thus says the Lord: Do you intend to build a house for Me in which I will dwell? 6 I have not dwelt in a house since the day I brought the sons of Israel from Egypt until this day. I have been moving about with a tent as My dwelling. 7 Wherever I have moved with all the sons of Israel, have I ever spoken a word to anyone from the tribes of Israel, whom I commanded to shepherd My people Israel, saying, "Why have you not built Me a house of cedar?"
8 Now therefore, you will say to My servant David: Thus says the Lord of Hosts: I took you from the pasture, from following after the sheep, to be ruler over My people Israel. 9 I have been with you wherever you have gone, and I have cut off all of your enemies before you. I will make your name great, like the great ones across the land. 10 Moreover, I will appoint a place for My people Israel. I will plant them, and they will dwell in that very place. They will be restless no longer, and the unjust will no longer oppress them, as in former times, 11 ever since the day in which I appointed judges over My people Israel. I will give you rest from all of your enemies.
The Lord declares to you that He will instead bring about a house for you. 12 When your days are complete and you lie down with your fathers, I will raise up after you an offspring from your body, and I will establish his rule. 13 He will build a house for My name, and I will establish his royal throne forever. 14 I will be a father to him, and he will be a son to Me. When he goes astray, I will correct him with the rod of men and afflictions of the sons of men. 15 My commitment will not abandon him, as I removed it from Saul, whom I deposed before you. 16 Your house and dominion will endure before Me forever, and your throne will be established by the Lord forever.
17 So Nathan spoke to David in accordance with all of these words and the entirety of this vision.
18 Then King David went in and sat before the Lord. He said,
"Who am I, O Lord God, and what is my house that You have brought me this far? 19 Yet this was comparatively insignificant in Your sight, Lord God, for You have also spoken about Your servant's house into the distant future. Is this Your manner with man, Lord God?
20 "What more can David say to You? You know Your servant, Lord God. 21 Because of Your word, according to Your will, You have done all of this greatness to inform Your servant.
22 "Therefore You are great, Lord God. There is none like You, and there is no God except You, according to everything that we have heard with our ears. 23 And who is like Your people, like Israel—a single nation in the land, whom God went to redeem as a people for Himself, making a name for Himself by doing great and awesome things for Your land, before Your people whom You redeemed for Yourself from Egypt, a nation and its gods. 24 You established Your people Israel as Your own people forever, and You, Lord, became their God.
25 "Now, Lord God, confirm forever the word that You spoke regarding Your servant and his house and do as You have spoken. 26 May Your name be magnified forever by saying, 'The Lord of Hosts is God over Israel,' and may the house of Your servant David be established before You.
27 "For You, O Lord of Hosts, God of Israel, have revealed a word to Your servant, saying, 'I will build you a house.' Therefore, Your servant has found the courage to pray this prayer to You. 28 Now, Lord God, You are God, and Your words are true. You have spoken this good message to Your servant. 29 Now, be resolved and bless Your servant's dynastic house, so that it may stand before You forever. You, Lord God, have spoken, and with Your blessing, the house of Your servant will be blessed forever."
Chapter 8
1 Afterward, David defeated the Philistines and subdued them, and David took Metheg Ammah from the hand of the Philistines.
2 He also defeated Moab. He measured them with a length of rope, forcing them to lie down on the ground. He measured two lengths of rope to be put to death, but the entirety of one length he allowed to live. So the Moabites became subject to David, bearing tribute.
3 David also defeated Hadadezer the son of Rehob, king of Zobah, when he went to restore his authority over the River Euphrates. 4 David seized from him one thousand seven hundred horsemen and twenty thousand foot soldiers, and David hamstrung all of the chariot horses, save those for one hundred chariots.
5 The Arameans of Damascus came to help Hadadezer king of Zobah, but David defeated twenty-two thousand men of the Arameans. 6 David put garrisons in Aram of Damascus; and the Arameans became servants who bore tribute to David. The Lord helped David wherever he went.
7 David took the shields of gold that were issued to the servants of Hadadezer and brought them to Jerusalem. 8 From Betah and Berothai, cities of Hadadezer, King David took great quantities of bronze.
9 When Toi king of Hamath heard that David had defeated the entire army of Hadadezer, 10 Toi sent his son Joram to King David to greet him and bless him on account of his fighting with Hadadezer and his defeat of him, for Hadadezer was an opponent of Toi. Joram brought with him implements of silver, gold, and bronze, 11 which King David dedicated to the Lord along with the silver and gold that he dedicated from all of the nations that he had subdued, 12 that is, from Aram, Moab, the Ammonites, the Philistines, Amalek, and the plunder from Hadadezer the son of Rehob, king of Zobah.
13 So David made a name for himself upon his return from defeating eighteen thousand Arameans in the Valley of Salt.
14 He set up garrisons in Edom. Throughout all of Edom, he set up garrisons, and all of Edom became subject to David. The Lord helped David wherever he went.
15 David reigned over all of Israel, and he administered fair judgments to all of his people. 16 Joab the son of Zeruiah was over the army. Jehoshaphat the son of Ahilud was secretary. 17 Zadok the son of Ahitub and Ahimelek the son of Abiathar were priests. Seraiah was scribe. 18 Benaiah the son of Jehoiada was in charge of the Kerethites and Pelethites. The sons of David were chief ministers.
Luke 15:1–10
1 Now all the tax collectors and sinners drew near to Him to hear Him. 2 But the Pharisees and scribes murmured, saying, "This Man receives sinners and eats with them."
3 So He told them this parable, saying, 4 "What man among you having a hundred sheep and losing one of them does not leave the ninety-nine in the wilderness and go after the one which is lost until he finds it? 5 And when he has found it, he places it on his shoulders, rejoicing. 6 Then when he comes home, he calls together his friends and neighbors, saying to them, 'Rejoice with me, for I have found my sheep which was lost.' 7 Likewise, I tell you, there will be more joy in heaven over one sinner who repents than over ninety-nine righteous men who need no repentance.
8 "Or what woman, having ten silver coins and losing one, does not light a candle and sweep the house and search diligently until she finds it? 9 And when she has found it, she calls together her friends and neighbors, saying, 'Rejoice with me, for I have found the coin which I had lost.' 10 Likewise, I tell you, there is joy in the presence of the angels of God over one sinner who repents."