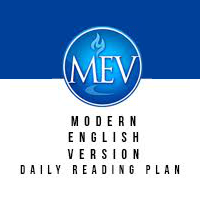 2 Kings 4–6
1 Now one of the wives of the sons of the prophets cried to Elisha, "Your servant my husband is dead, and you know that your servant feared the Lord, but a creditor has come to take my two sons as slaves."
2 Elisha said to her, "What shall I do for you? Tell me, what do you have in the house?"
She said, "Your servant has nothing in the house except a jar of oil."
3 Then he said, "Go, ask for vessels from all your neighbors, empty vessels and not just a few. 4 Then go in, shut the door behind you and your sons, and pour the oil into all these vessels. When each is full, set it aside."
5 So she left him and shut the door behind her and her sons, and they kept bringing vessels to her, and she kept pouring. 6 When the vessels were full, she said to her son, "Bring me another vessel."
But he said to her, "There is not another vessel." And the oil ceased.
7 Then she went and told the man of God. And he said, "Go, sell the oil, and pay your debt, and you and your children can live on the rest."
8 One day Elisha passed through Shunem, and a noble woman was there who urged him to eat a meal. So whenever he passed through, he stopped there to eat a meal. 9 And she said to her husband, "I know that he is a holy man of God regularly passing through near us. 10 Let us make a little walled upper room and put for him there a bed, a table, a chair, and a lamp, so when he comes to us he can stay there."
11 One day he came by there, and he turned aside to the upper room and lay down. 12 He said to Gehazi his servant, "Call this Shunammite woman." So he called her and she stood before him. 13 He said to him, "Say to her, Look, you have gone to all this trouble for us. What may be done for you? Would you have a word spoken on your behalf to the king, or to the captain of the army?"
And she answered, "I am living among my people."
14 He said, "What may be done for her?"
And Gehazi said, "Actually, she has no son, and her husband is old."
15 He said, "Call her." When he had called her, she stood in the entrance. 16 He said, "At this season, when it is time, you will embrace a son."
And she said, "No, my lord, man of God, do not lie to your servant."
17 But the woman conceived and bore a son at that season, at the time that Elisha had told her.
18 When the child was older, he went out one day to his father with the reapers. 19 He said to his father, "My head, my head!"
And he said to a servant, "Carry him to his mother." 20 When he had taken him and brought him to his mother, the boy sat on her knees until noon, and died. 21 She went up, and laid him down on the bed of the man of God, shut the door on him, and went out.
22 Then she called to her husband, "Send me one of the servants and one of the donkeys, so that I may run to the man of God and return."
23 He said, "Why are you going to him today? It is neither New Moon nor Sabbath."
She said, "It will be all right."
24 Then she saddled the donkey and said to her servant, "Lead on, and do not hold back for me unless I tell you." 25 So she went and came to the man of God at Mount Carmel.
And when the man of God saw her far off, he said to Gehazi his servant, "Look, over there is the Shunammite woman. 26 Now run to meet her, and say to her, Are you all right? Is your husband all right? Is the child all right?"
And she said, "It is all right."
27 When she came to the man of God at the mountain, she grabbed his feet. Gehazi approached to push her away. But the man of God said, "Let her alone, for she is in bitter distress, and the Lord has hidden it from me and has not told me."
28 Then she said, "Did I ask for a son from my lord? Did I not say, Do not give me false hope?"
29 Then he said to Gehazi, "Prepare yourself, take my staff in your hand, and go. If you find anyone, do not greet him, and if anyone greets you, do not answer him, and lay my staff on the face of the boy."
30 Then the boy's mother said, "As the Lord lives, and as you live, I will not leave without you." And he got up and followed her.
31 Gehazi passed through ahead of them and laid the staff on the face of the boy, but there was no sound or response. So he returned to meet him and told him, "The boy is not awake."
32 When Elisha came into the house, he saw that the boy was dead, lying on his bed. 33 So he went in, and shut the door on the two of them, and prayed to the Lord. 34 He went up and lay on the child, put his face on his face, and his eyes on his eyes, and his hands on his hands. Then he bent over the child, and the child's flesh warmed. 35 Then he got down, walked once back and forth in the house, and went up, and bent over him; the boy sneezed seven times, and the boy opened his eyes.
36 Then Elisha called Gehazi and said, "Call the Shunammite woman." So he called her, and she came to him. Then he said, "Pick up your son." 37 Then she came in, fell at his feet, and bowed down to the ground. Then she picked up her son and went out.
38 When Elisha returned to Gilgal, there was a famine in the land. The sons of the prophets were sitting before him, and he said to his servant, "Put on the big cooking pot, and boil some stew for the sons of the prophets."
39 One went out into the field to gather herbs. He found a wild vine and gathered from it wild gourds, filling his clothes, and came and split them into the pot of stew, but they did not recognize them. 40 So they poured it out for the men to eat. But as they were eating the stew, they cried out, "Man of God, there is death in the pot." They could not eat it.
41 But he said, "Then bring flour." He threw it into the pot and said, "Pour it for the people and let them eat." And there was nothing bad in the pot.
42 A man came from Baal Shalishah, and he brought the man of God food from the first fruits—twenty loaves of barley and fresh ears of grain—in his sack. And Elisha said, "Give it to the people and let them eat."
43 But his servant said, "How can I set this before a hundred men?"
He said, "Give it to the people and let them eat, for thus says the Lord, 'They will eat and have some left.'" 44 So he set it before them, they ate, and some was left over, according to the word of the Lord.
Chapter 5
1 Now Naaman, captain of the army of the king of Aram, was a great man before his master and held favor because by him the Lord had given deliverance to Aram. He was also a mighty warrior, but he had leprosy.
2 The Arameans had gone out raiding and had taken captive a little girl from the land of Israel, and she waited on the wife of Naaman. 3 She said to her mistress, "If only my lord were before the prophet who is in Samaria! Then he would take away his leprosy from him."
4 So Naaman went in and told his lord, "Thus and so spoke the girl from the land of Israel." 5 The king of Aram said, "Go, and I will send a letter to the king of Israel." So he went and took with him ten talents of silver, six thousand shekels of gold, and ten sets of clothes. 6 He brought the letter to the king of Israel, which read, "Now when this letter comes to you, know that I have sent Naaman my servant to you, that you may take away from him his leprosy."
7 When the king of Israel had read the letter, he tore his clothes and said, "Am I God, to kill and to give life, that this man sends a man to me to take away his leprosy? But consider, and see how he is seeking a quarrel with me."
8 But when Elisha the man of God heard that the king of Israel had torn his clothes, he sent word to the king, saying, "Why have you torn your clothes? Let him come to me, and he will know that there is a prophet in Israel." 9 So Naaman came with his horses and chariot and stood at the entrance to the house of Elisha. 10 Elisha sent a messenger to him, saying, "Go and wash seven times in the Jordan, and your flesh will be returned and cleansed."
11 But Naaman became angry and went away and said to himself, "Surely he could have come out, and stood and called on the name of the Lord his God, and waved his hand over the infected area, and taken away the leprosy. 12 Are not Abana and Pharpar, rivers of Damascus, better than all the waters of Israel? Could I not wash in them and be clean?" So he turned and went away in a rage.
13 But his servants approached and spoke to him, "My father, if the prophet had told you to do some great thing, would you not have done it? How much more when he said to you, 'Wash and be clean'?" 14 So he went down and dipped himself in the Jordan seven times, according to the word of the man of God, and his flesh returned like the flesh of a little boy, and he was clean.
15 Then he returned to the man of God, he and all his company. He came and stood before him, and he said, "Now I know that there is no God in all the land, except in Israel. Now take a gift from your servant."
16 But he said, "As the Lord lives, before whom I stand, I will take no gift." He urged him to take it, but he refused.
17 Then Naaman said, "If not, let two mule loads of dirt be given to your servant, for your servant will no longer offer a burnt offering or sacrifice to any god, except the Lord. 18 But may the Lord pardon your servant on one account: When my master enters the house of Rimmon to worship, and he leans on my hand, and I bow down in the house of Rimmon, when I do bow down in the house of Rimmon, may the Lord pardon your servant on this one account."
19 He said to him, "Go in peace." So he departed from him a short distance.
20 Then Gehazi the servant of Elisha the man of God said, "My master has spared Naaman the Aramean by not taking from his hands what he brought. As the Lord lives, I will run after him and take something from him."
21 So Gehazi pursued Naaman. Then Naaman saw him running after him, jumped down from the chariot to meet him, and said, "Is everything all right?"
22 And he said, "Everything is all right. My master has sent me and says, 'Even now two servants from Ephraim, from the sons of the prophets, have come to me. Give them a talent of silver and two changes of clothes.'"
23 Naaman said, "Please, take two talents." He urged him and tied up two talents of silver in two bags with two changes of clothes and gave them to two of his servants, who carried them before Gehazi. 24 When he came to Ophel, he took them from their hand and put them away in the house. Then he sent the men away, and they departed.
25 Then he entered and stood before his master. And Elisha said to him, "Where have you come from, Gehazi?"
And he said, "Your servant went here and there."
26 He said to him, "Did my heart not go with you when the man turned from his chariot to meet you? Is it a time to take money, and to take garments, olives and vineyards, sheep and oxen, male and female servants? 27 The leprosy of Naaman will cling to you and to your descendants forever." So he went out from his presence, leprous like snow.
Chapter 6
1 Now the sons of the prophets said to Elisha, "Look, the place where we are living with you is too small for us. 2 Let us go to the Jordan and take from there one beam per man, and let us make for ourselves a place to live there."
And Elisha said, "Go."
3 Then one of them said, "Please come with your servants."
And he said, "I will come." 4 So he went with them.
And they came to the Jordan and cut down trees. 5 But as one was cutting down a tree, the axe head fell into the water. He cried, "Ah, master! It was borrowed."
6 Then the man of God said, "Where did it fall?" When he showed him the place, he cut off a stick, and threw it in there, and he made the iron float. 7 So Elisha said, "Pick it up." And he reached out his hand and took it.
8 Then the king of Aram was fighting against Israel, and he took counsel with his servants, saying, "At such and such a place will be my camp."
9 But the man of God sent word to the king of Israel, saying, "Take care not to pass through this place, for the Arameans are marching down there." 10 The king of Israel sent word to the place of which the man of God spoke. He warned him and was on his guard there more than once.
11 The mind of the king of Aram was troubled by this, so he called his servants and said to them, "Will you not tell me who among us sides with the king of Israel?"
12 Then one of his servants said, "No one, my lord, O king. Elisha, the prophet who is in Israel, tells the king of Israel the words that you speak in your bedroom."
13 He said, "Go and see where he is, so that I may send for him and take him." And it was told to him, "He is in Dothan." 14 So he sent horses, chariots, and a great army there. They came by night and surrounded the city.
15 When a servant of the man of God rose early in the morning and went out, a force surrounded the city both with horses and chariots. And his servant said to him, "Alas, my master! What will we do?"
16 And he said, "Do not be afraid, for there are more with us than with them."
17 Then Elisha prayed, "Lord, open his eyes and let him see." So the Lord opened the eyes of the young man, and he saw that the mountain was full of horses and chariots of fire surrounding Elisha.
18 When they came down to him, Elisha prayed to the Lord, "Strike this people with blindness." And He struck them with blindness according to the word of Elisha.
19 Elisha said to them, "This is not the way, and this is not the city. Follow me, and let me bring you to the man whom you seek." But he led them to Samaria.
20 When they entered Samaria, Elisha said, "Lord, open the eyes of these men and let them see." And the Lord opened their eyes, and they saw that they were in the middle of Samaria.
21 The king of Israel said to Elisha when he saw them, "My father, shall I kill them? Shall I kill them?"
22 And he said, "You shall not kill them. Did you capture with your sword and with your bow those whom you want to kill? Set bread and water before them, and let them eat and drink and then go to their master." 23 So he prepared for them a great banquet. When they had eaten and had drunk, he sent them away, and they went to their master. So the Aramean raiders did not enter into the land of Israel again.
24 After this, Ben-Hadad king of Aram gathered all his army, went up, and besieged Samaria. 25 There was a great famine in Samaria, and they besieged it until a donkey's head was sold for eighty shekels of silver, and one-fourth of a kab of dove droppings for five shekels of silver.
26 As the king of Israel was walking across the city wall, a woman cried out to him, "Help, my lord king."
27 He said, "If the Lord will not help you, how can I help you? From the threshing floor or from the winepress?" 28 And the king said to her, "What is wrong with you?"
And she said, "This woman said to me, 'Give your son and let us eat him today, and we will eat my son tomorrow.' 29 So we boiled my son and ate him. The next day I said to her, 'Give your son, that we may eat him.' But she has hidden her son."
30 When the king heard the words of the woman, he tore his clothes. And since he was walking across the city wall, the people saw that he had sackcloth on his body underneath. 31 Then he said, "So may God do to me, and even more, if the head of Elisha the son of Shaphat stands on his shoulders after today."
32 Now Elisha was sitting in his house, and the elders were sitting with him. The king sent a messenger, but before the messenger came to him, Elisha said to the elders, "Are you aware that this son of a murderer has sent a man to take off my head? When the messenger enters, shut the door and hold it against him. Is not the sound of his master's feet behind him?"
33 And while he was speaking with them, the messenger came down to him, and then the king said, "This calamity is of the Lord! Why should I hope in the Lord any longer?"
Luke 24:36–53
36 As they were saying this, Jesus Himself stood among them and said to them, "Peace be unto you."
37 They were terrified and frightened, and supposed that they saw a spirit. 38 He said to them, "Why are you troubled, and why do doubts arise in your hearts? 39 See My hands and My feet, that it is I Myself. Feel Me and see. For a spirit does not have flesh and bones as you see that I have."
40 When He said this, He showed them His hands and His feet. 41 And while they yet disbelieved for joy and wondered, He said to them, "Do you have any food here?" 42 They gave Him a piece of broiled fish and some honeycomb. 43 And He took it and ate it before them.
44 He said to them, "These are the words which I spoke to you while I was still with you, that all things must be fulfilled which were written in the Law of Moses and in the Prophets and in the Psalms concerning Me."
45 Then He opened their minds to understand the Scriptures. 46 He said to them, "Thus it is written, and accordingly it was necessary for the Christ to suffer and to rise from the dead the third day, 47 and that repentance and remission of sins should be preached in His name to all nations, beginning at Jerusalem. 48 You are witnesses of these things. 49 And look, I am sending the promise of My Father upon you. But wait in the city of Jerusalem until you are clothed with power from on high."
50 Then He led them out as far as Bethany, and He lifted up His hands and blessed them. 51 While He blessed them, He parted from them and was carried up into heaven. 52 Then they worshipped Him, and returned to Jerusalem with great joy, 53 and were continually in the temple, praising and blessing God. Amen.