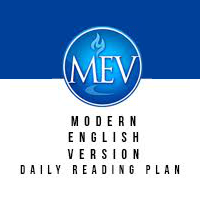 Psalms 87–88
A Psalm of the sons of Korah. A Song.
1 The city of His foundation is on the holy mountain.
2 The Lord loves the gates of Zion
more than all the dwelling places of Jacob.
3 Glorious things are spoken of you,
O city of God. Selah.
4 I will make mention of Rahab and Babylon
to those who know Me;
look, Philistia and Tyre with Ethiopia;
"This man was born there."
5 But of Zion it shall be said,
"This one and that one were born in her,"
for the Most High shall make her secure.
6 The Lord shall count when He registers the people,
"This one was born there." Selah
7 As well the singers and the players of instruments say,
"All my springs are in you."
Psalm 88
For the Music Director. A Song. A Psalm of the sons of Korah. To the melody of "Suffering of Affliction." A Contemplative Maskil of Heman the Ezrahite.
1 O Lord, God of my salvation,
I cry out day and night before You.
2 Let my prayer come before You;
incline Your ear to my cry.
3 For my soul is full of troubles,
and my life draws near to Sheol.
4 I am counted with those who go down to the grave;
I am a man who has no strength,
5 like one who is set free among the dead,
like the slain who lie in the grave,
like those whom You remember no more,
for they are cut off from Your hand.
6 You have laid me in the depths of the pit,
in dark and deep regions.
7 Your wrath lies heavy upon me,
and You have afflicted me with all Your waves. Selah
8 You have caused my companions to be far from me;
You have made me an abomination to them;
I am shut up, and I cannot escape;
9 my eye is dim from my affliction.
Lord, I call daily upon You,
and I have stretched out my hands to You.
10 Will You show wonders to the dead?
Shall the dead rise up to praise You? Selah
11 Shall Your lovingkindness be declared in the grave,
or your faithfulness in Abaddon?
12 Shall Your wonders be known in the darkness
or Your righteousness in the land of forgetfulness?
13 But unto You have I cried, O Lord,
and in the morning my prayer comes before You.
14 O Lord, why do You cast away my soul?
Why do You hide Your face from me?
15 I am afflicted and close to death since my youth;
while I suffer Your terrors I am helpless.
16 Your fierce wrath sweeps over me;
Your terrors destroy me.
17 They come around me daily like a flood;
they encircle me together.
18 You have caused to be far from me my lovers and friends,
and my companion is darkness.
Romans 13
1 Let every person be subject to the governing authorities, for there is no authority except from God, and those that exist are appointed by God. 2 Therefore whoever resists the authority resists what God has appointed, and those who resist will incur judgment. 3 Rulers are not a terror to good works, but to evil works. Do you wish to have no fear of the authority? Do what is good, and you will have praise from him, 4 for he is the servant of God for your good. But if you do what is evil, be afraid, for he does not bear the sword in vain, for he is the servant of God, an avenger to execute wrath upon him who practices evil. 5 So it is necessary to be in subjection, not only because of wrath, but also for the sake of conscience.
6 For this reason you also pay taxes, for they are God's servants, devoting themselves to this very thing. 7 Render to all what is due them: taxes to whom taxes are due, respect to whom respect is due, fear to whom fear is due, and honor to whom honor is due.
8 Owe no one anything, except to love one another, for he who loves another has fulfilled the law. 9 For the commandments, "You shall not commit adultery, You shall not murder, You shall not steal, You shall not give false testimony, You shall not covet," and if there are any other commandments, are summed up in this saying, "You shall love your neighbor as yourself." 10 Love works no evil to a neighbor. Therefore love is the fulfillment of the law.
11 Furthermore, knowing the time, now is the moment to awake from sleep. For now our salvation is nearer than when we believed. 12 The night is far spent, the day is at hand. Therefore let us take off the works of darkness and put on the armor of light. 13 Let us behave properly, as in the day, not in carousing and drunkenness, not in immorality and wickedness, not in strife and envy. 14 But put on the Lord Jesus Christ, and make no provision for the flesh to fulfill its lusts.