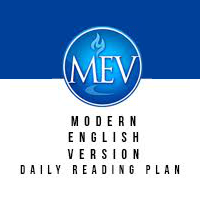 1 Samuel 25–26
1 Now Samuel died. And all the children of Israel gathered together and mourned him, and they buried him at his home in Ramah. Then David arose and went down to the Wilderness of Paran.
2 Now there was a man in Maon whose work was in Carmel. He was a rich man with three thousand sheep and a thousand goats, and he was shearing his sheep in Carmel. 3 The man's name was Nabal and the name of his wife Abigail. She was a woman of good understanding and beautiful, but the man was harsh and evil in his actions and he was a Calebite.
4 David heard in the wilderness that Nabal was shearing his sheep. 5 So David sent out ten young men, and David said to the young men, "Go up to Carmel, and go to Nabal and greet him in my name. 6 And thus you shall say to him who lives in prosperity, 'Peace be to you and peace to your house, and to all that you have, peace.
7 "'I have heard that you have shearers. Now your shepherds were with us. We did not harm them nor did they miss anything all the days they were in Carmel. 8 Ask your young men and they will tell you. Therefore let my young men find favor in your eyes, for we have come on a good day. Please give whatever you find at hand to your servants, and to your son David.'"
9 When David's young men came, they spoke to Nabal according to all these words in the name of David, then they waited.
10 And Nabal answered David's servants, and said, "Who is David? And who is the son of Jesse? Today many servants are breaking away each one from his master. 11 Should I then take my bread, and my water, and my meat, that which I have killed for my shearers, and give it to men whose origins are unknown?"
12 So David's young men turned themselves around and went back. And they came and reported to him all these words. 13 David said to his men, "Each man strap on his sword." And each man strapped on his sword. David also put on his sword, and four hundred men went up after David. But two hundred stayed with the baggage.
14 Now one of the young men told Abigail, Nabal's wife, "Listen, David sent messengers out of the wilderness to bless our master; and he railed against them. 15 But the men were very good to us, and we were not harmed, nor did we miss anything, all the days we went about with them in the field. 16 They were a wall to us both by night and day, all the days we were with them keeping the flocks. 17 Now therefore know and consider what you will do, for evil is determined against our master and against all his household. He is such a worthless man that one cannot speak to him."
18 Then Abigail hurried and took two hundred loaves, two bottles of wine, five prepared sheep, five measures of roasted grain, a hundred clusters of raisins, and two hundred cakes of figs, and she loaded them on donkeys. 19 And she said to her servants, "Go on before me. See, I will be coming after you." But she did not tell her husband Nabal.
20 And as she was riding on the donkey and going down into the cover of the mountain, David and his men were coming down to meet her and she met them. 21 Now David had said, "Surely in vain have I guarded all that this man has in the wilderness, so that nothing was missed of all that belonged to him. And he has returned me evil for good. 22 So may God do unto the enemies of David and more also, if by morning I leave even one male of all who belong to him."
23 When Abigail saw David, she hurriedly got down from the donkey and fell before David upon her face. And she bowed herself to the ground. 24 So she fell at his feet and said, "Against me alone, my lord, is the guilt. Please let your handmaid speak in your ears, and hear the words of your handmaid. 25 Please do not let my lord set his heart against this worthless man, against Nabal. For as his name is, so is he. Nabal is his name and folly is with him. But I, your handmaid, did not see the young men of my lord, whom you sent. 26 Now my lord, as the Lord lives, and as your soul lives, because the Lord has restrained you from coming in bloodshed and from avenging yourself with your own hand, now let your enemies, and those seeking to do evil to my lord, be as Nabal. 27 Now let this blessing which your maidservant has brought to my lord be given to the young men who follow my lord.
28 "Please forgive the transgression of your handmaid, for the Lord will certainly make my lord a sure house, because my lord fights the battles of the Lord, and evil will not be found in you all your days. 29 Even if a man rises to pursue you and to seek your life, the life of my lord will be bound in the bundle of the living with the Lord your God. But the lives of your enemies He will sling out, as from the hollow of a sling. 30 It will be, when the Lord does for my lord according to all the good that He has spoken concerning you and has appointed you ruler over Israel, 31 that this will be no grief to you, nor an offense of heart to my lord, either that you have shed blood without cause, or that my lord has avenged himself. But when the Lord has dealt well with my lord, then remember your handmaid."
32 David said to Abigail, "Blessed be the Lord, God of Israel, who sent you this day to meet me. 33 And blessed is your discretion, and blessed are you who have kept me this day from coming to shed blood and from avenging myself with my own hand. 34 For as the Lord, the God of Israel lives, who has restrained me from injuring you, if you had not hurried to come and meet me, surely there would not have been left even one male to Nabal by the morning light."
35 So David received from her hand what she had brought him and said to her, "Go up in peace to your house. See, I have obeyed your voice, and have granted your request."
36 Abigail came to Nabal, and he was feasting in his house, like the feast of a king. And Nabal's heart was merry within him, for he was very drunk. Therefore she told him nothing until the morning light. 37 But in the morning when the wine was gone out of Nabal, his wife told him these things. And his heart died within him, and he became as a stone. 38 And about ten days after that, the Lord struck Nabal and he died.
39 When David heard that Nabal was dead, he said, "Blessed is the Lord, who has defended the cause of my reproach from the hand of Nabal, and has kept His servant from evil. For the Lord has returned the wickedness of Nabal upon his own head."
And David sent and spoke with Abigail, to take her as his wife. 40 When the servants of David came to Abigail at Carmel, they spoke to her, saying, "David has sent us to you to take you as his wife."
41 She arose, and bowed herself on her face to the ground, and said, "Here is your handmaid, a servant to wash the feet of the servants of my lord." 42 Abigail hurriedly arose and rode on a donkey with her five young women who attended her. And she went after the messengers of David and became his wife. 43 David also took Ahinoam of Jezreel. So both of them were his wives. 44 But Saul had given Michal his daughter, David's wife, to Paltiel the son of Laish who was from Gallim.
Chapter 26
1 Then the Ziphites came to Saul at Gibeah, saying, "Is David not hiding himself on the hill of Hakilah, which is before Jeshimon?"
2 Then Saul arose and went down to the Wilderness of Ziph, having three thousand chosen men of Israel with him, to seek David in the Wilderness of Ziph. 3 Saul camped on the hill of Hakilah, which is before Jeshimon, by the road. But David stayed in the wilderness, when he saw that Saul came after him into the wilderness. 4 And David sent out spies and knew that Saul had certainly come.
5 So David arose and came to the place where Saul had camped. And David saw the place where Saul was lying down and Abner son of Ner, the commander of his army. Saul was lying down in the encampment, while the people encamped around him.
6 Then David answered and said to Ahimelek the Hittite, and to Abishai the son of Zeruiah, brother of Joab, saying, "Who will go down with me to Saul to the camp?"
And Abishai said, "I will go down with you."
7 So David and Abishai came to the people by night while Saul lay sleeping within the circle of the camp. And his spear was stuck in the ground at his head, and Abner and the people were lying all around him.
8 Then Abishai said to David, "God has today delivered your enemy into your hand. Now please let me strike him with the spear through to the ground with one stroke, and I will not strike him a second time."
9 David said to Abishai, "Do not destroy him. For who can stretch out his hand against the Lord's anointed and remain unpunished?" 10 David said, "As the Lord lives, the Lord will strike him, or his day will come to die, or he will go down into battle and perish. 11 The Lord forbid that I should stretch out my hand against the Lord's anointed, but now please take the spear that is at his head and the jug of water, and let us go."
12 So David took the spear and the jug of water from Saul's head and they went away. No one saw, no one knew, and no one awoke, for they were all asleep, because a deep sleep from the Lord had fallen upon them.
13 Then David went over to the other side and stood on the top of a hill at a distance. A great space was between them. 14 And David called to the people and to Abner the son of Ner, saying, "Will you not answer, Abner?"
Then Abner answered and said, "Who are you that calls to the king?"
15 And David said to Abner, "Are you not a man? And who is like to you in Israel? Why then have you not guarded your lord the king? For one of the people came in to destroy the king your lord. 16 This thing is not good which you have done. As the Lord lives, you are worthy of death because you have not guarded your master, the Lord's anointed. And now, see where is the king's spear? And the jug of water that was at his head?"
17 Saul knew David's voice, and said, "Is this your voice, my son David?"
And David said, "It is my voice, my lord king." 18 He said, "Why is my lord pursuing after his servant? For what have I done? Or what evil is in my hand? 19 Now please let my lord king hear the words of his servant. If the Lord has stirred you up against me, let Him accept an offering. But if it was the sons of men, cursed are they before the Lord. For they have driven me today from having a share in the inheritance of the Lord, saying, 'Go, serve other gods.' 20 Now do not let my blood fall to the ground away from the presence of the Lord. Truly the king of Israel has come out to seek a single flea, as when one pursues a partridge in the mountains."
21 Then said Saul, "I have sinned. Return, my son David, for I will not harm you again, because my soul was precious in your eyes this day. I have acted foolishly and have seriously gone astray."
22 David answered and said, "See, the king's spear! Let one of the young men come over and get it. 23 The Lord requites to every man his right conduct and loyalty. So the Lord gave you into my hand today, but I am not willing to stretch my hand against the Lord's anointed. 24 As your life was highly valued in my eyes this day, so may my life be highly valued in the eyes of the Lord, and may He rescue me out of all distress."
25 Then Saul said to David, "Blessed are you, my son David. You will do great things, and will surely prevail."
So David went on his way, and Saul returned to his place.
Luke 12:32–59
32 "Do not be afraid, little flock, for it is your Father's good pleasure to give you the kingdom. 33 Sell your possessions and give alms. Provide yourselves purses that do not grow old, an unfailing treasure in the heavens, where no thief comes near and no moth destroys. 34 For where your treasure is, there will your heart be also.
35 "Let your waist be girded and your lights be burning, 36 and you be like men waiting for their master to return from the wedding banquet, so that they may open the door immediately for him when he comes and knocks. 37 Blessed are those servants whom the master will find watching when he comes. Truly I say to you, he will dress himself and have them sit down to dine, and he will come and serve them. 38 If he comes in the second watch, or comes in the third watch, and finds them so, blessed are those servants. 39 But know this: If the owner of the house had known at what hour the thief was coming, he would have watched and not have allowed his house to be broken into. 40 Therefore be ready, for the Son of Man is coming at an hour you do not expect."
41 Peter said to Him, "Lord, are You telling this parable to us, or to everyone?"
42 The Lord said, "Who then is the faithful and wise steward, whom his master will make ruler over his house servants, to give them their portion of food at the proper time? 43 Blessed is that servant whom his master will find so doing when he comes. 44 Truly, I say to you, he will appoint him over all his possessions. 45 But if that servant says in his heart, 'My master delays his coming,' and begins to beat the house servants, both men and women, and to eat and drink and get drunk, 46 the master of that servant will come on a day when he does not look for him, and at an hour when he is not aware, and will cut him to pieces and will appoint him his portion with the unbelievers.
47 "That servant who knew his master's will, but did not prepare himself or do according to his will, shall be beaten with many stripes. 48 But he who unknowingly committed acts worthy of punishment shall be beaten with few stripes. For to whom much is given, of him much shall be required. And from him to whom much was entrusted, much will be asked.
49 "I have come to send fire upon the earth and wish that it were already kindled! 50 But I have a baptism to be baptized with, and how pressed I am until it is accomplished! 51 Do you suppose that I have come to give peace on earth? No, I tell you, but rather division. 52 For there will be from now on five divided in one house, three against two and two against three. 53 They will be divided, father against son and son against father, mother against daughter and daughter against mother, and mother-in-law against her daughter-in-law and daughter-in-law against her mother-in-law."
54 Then He said to the crowd: "When you see a cloud rise out of the west, immediately you say, 'A shower is coming,' and so it is. 55 And when a south wind blows, you say, 'There will be heat,' and it happens. 56 You hypocrites! You can discern the face of the sky and of the earth. But why do you not know how to discern this time?
57 "Why even among yourselves do you not judge what is right? 58 When you go with your adversary to the magistrate, as you are on the way, diligently try to settle matters with him, lest he drag you to the judge, and the judge will hand you over to the officer, and the officer will throw you into prison. 59 I tell you, you shall not come out from there until you have paid the very last penny."